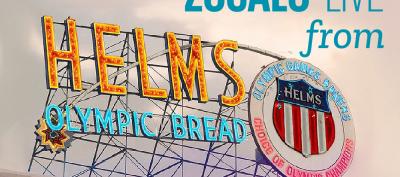 Will a New Generation of Leaders Shake Up L.A.'s Culture?
Culver City, US
Other events
DETAILS
Zócalo live from Helms Bakery District in Culver City, CA, USA! RSVP to join us in-person or virtually.
What does Los Angeles need from its new guard of cultural leaders? What obstacles do their institutions face, and how can these new faces surmount them? Will all of the city's culture centers even survive?
California African American Museum executive director Cameron Shaw, Inner-City Arts president and CEO Shelby Williams-González, and MAK Center for Art and Architecture director Jia Yi Gu visit Zócalo to discuss the change they plan to be and want to see in one of the world's most vibrant cultural capitals. Moderated by Frances Anderton, Architecture and Design Journalist.