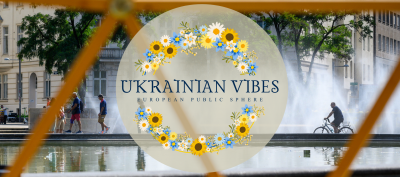 Environmental Consequences of War
DETAILS
Our third ONLINE event of the Ukrainian Vibes project will take place on the 3rd Thursday in August, 18.08.22 at 6 pm.
The event will bring together Ukrainians and people who are interested to to talk about Environmental Consequences of the War. Some questions we will give an answer of: How does the ongoing war influences the environment? Is the teminology "Ecocide" justified? What is the role of Europe? We will have 1-2 experts joining the event, which will present their work and give some space to discuss afterwards.
We offer three online events in the first three weeks in August about different topics. A certificate is issued for the participation in at least two of these events. Everyone is invited to participate.The team offers assistance with translations into Ukrainian, English or German. The project team consists of four young volunteers, Anna and Olha from Ukraine and Katharina and Nele from Germany.
ukrainianvibes2022_flyer.pdf
Participants