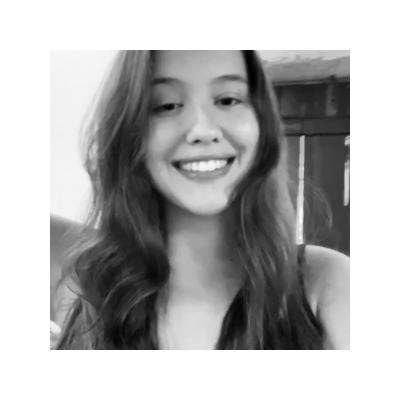 Amanda Suarez
Environment, Development and empowerment, Education and youth participation
Climate Education activist and Justice advocate from Brazil. Born and raised in Recife, I volunteer in different initiatives across the agenda to promote people's empowerment and the right to a future. National Director of Campaigns at ClimateScience, Education Transformer, and CJMAR member. Psychology student and researcher on Biomedical Computing. Passionate about individuals' development, Health, and Human Rights. 
DETAILS
CONTACT
CJMAR l ClimateScience l Transform Education
Rua Ministro Nelson Hungria 287
Boa Viagem
Recife
-
PE
51.020-100
Brazil
+55 81 988810007
amandasu24@gmail.com
QUICK FACTS
Participates in different projects in Public Hospitals from Brazil and is enthusiastic about the area.
Loves children and is a firm believer in a better future.
Develops research on AI to enhance therapies in people with Alzheimer's Disease.
Plays surdo in Recife's first female samba's bateria, Sambadeiras.
WHAT I CAN OFFER
WHAT I'M INTERESTED IN