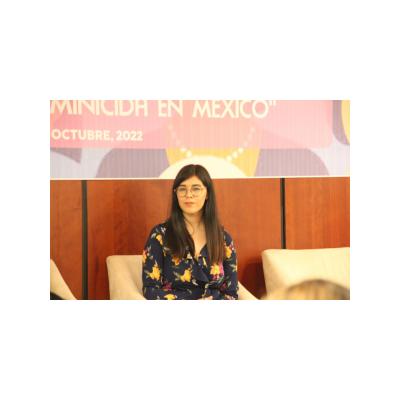 Emma Fernanda Borrayo Montaño
Citizen participation, Equal access to rights, Education and youth participation, Gender Equality
I carry out social activities that positively impact Mexican women and that promote citizen participation and work for the common good. I genuinely believe that citizen participation is the engine to build a better country.
DETAILS
QUICK FACTS
Women's Empowerment Forum
Cancer Awareness and Hair Collection for Oncology Wigs
Donation of books to educational centers
WHAT I CAN OFFER
WHAT I'M INTERESTED IN
Gender equality
Citizen participation
Youth participation
Social policies
HISTORY
I am Emma Borrayo, I study Government and Public Transformation and International Relations, I am interested in promotes citizen participation to build a better country. I am studying a diploma of Mentoring, I am Tec Ambassador, columnist in the magazine of the Congress. I lead social action and women's empowerment projects. I have certificates on Sustainable Development in Latin America, Anti-Corruption, Geopolitics and Governance, Democracy, Human Rights and Democracy, among others.