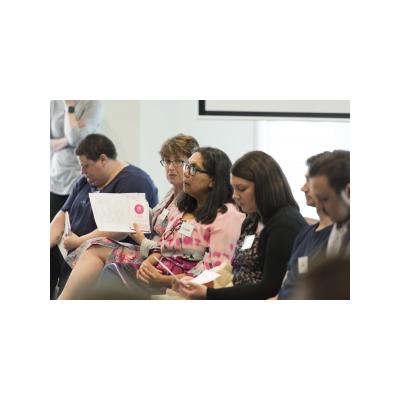 DemocracyCo
Direct democracy, Citizen participation, Policy-making and Legislation, Public administration, Peace-building
We know that, done well, deliberative engagement has benefits that are profound and far-reaching. Genuine deliberative engagement is DemocracyCo's heartland. We are leaders in this space with a strong and proud pedigree of policy, politics, and facilitation of deliberative engagement, both in Australia and overseas.
DETAILS
QUICK FACTS
We are global leaders in deliberative democracy
We have conducted over 90 deliberative processes since 2015
At DemocracyCo we create opportunities for citizens to participate constructively in the decisions that matter to them.
Our work is nonpartisan and impartial - and we work with governments, private and the nonprofit sector
WHAT I CAN OFFER
WHAT I'M INTERESTED IN
HISTORY
DemocracyCo is a world-renowned team with a proven track record in using democratic engagement to guide governments and stakeholders, and engage and mobilise communities. Our work offers a way to create sustainable solutions to complex problems: solutions that empower the community, align the diverse needs of individuals, governments and organisations, and give real, evidence-based solutions that help them to answer some of the big questions that face our world today.
LATEST PROJECTS
Citizens Assembly on Responsible Social Media Discourse (Bosnia & Herzegovina)

democracyCo designed and delivered this Citizens' Assembly. Participants were recruited from across BiH by Sortition Foundation. We led a team of 8 local facilitators to conduct the process and support the citizens to develop the charter.

Citizens Jury on Motor Accident Insurance, Australia

We designed and delivered a citizens jury & engagement process whereby industry representatives worked in partnership with government and actuaries to design potential models with the jury choosing the final model which was legislated.

Citizens Assemblies (x5) on Covid Recovery, Bangsamoro, Southern Philippines

We supported a local facilitation team to design and deliver the 5 assemblies conducted by the Minister for Labor with HD.

Citizens Jury on Road Safety

This Citizens' Jury of 50 South Australians met for 5 days. The Jury made 13 recommendations, 11 of which the government adopted and were legislated.

Citizens' Juries on Nuclear Waste Storage

The world's largest citizens' jury of 350 people met for 6 days, prefaced by a smaller jury of 50 people who met for 4 days - to determine if the government should store the worlds' nuclear waste. Decision was upheld.

Citizens Jury on Dog and Cat Management

The Jury provided significant direction to the focus of the Act. In particular, the Jury determined that the state should pursue mandatory de-sexing and the Minister (as committed to prior to the process) implemented this through the Act.