Dear Friends of the Global Forum on Modern Direct Democracy:
Tschüss and thank you, Lucerne! Hola, and here we come, Mexico City!
Thank you for attending the 2022 Global Forum in that most beautiful of Swiss lakeside cities. In Lucerne, we delved deeply into the intersection of direct democracy and deliberative democratic forms like the citizens assembly, and how democratic tools might be combined for greater impact on both local dilemmas and global challenges like climate change. Here is the Lucerne Declaration, which summarizes the 10th Global Forum's findings. If you want to keep in touch with participants of the Forum, you can find out how here.
This conversation is not stopping with Lucerne—indeed, it is speeding up, and taking us quickly to Mexico. We ask that you make plans now to join us in the Mexican capital, the great global city of the western hemisphere, March 1-4, 2023.
That is just 145 days away—the fastest turnaround in the history of the Global Forum. But we need to run Mexico quickly because of the urgency—some might say emergency—in democracy in the Americas and around the world.
Our Mexican partners asked us to come early in the new year because they are facing so many immediate challenges around direct and representative democracy, and so many questions about the best ways to reconcile them. We also wanted to come sooner because of the democratic crises in the United States, Brazil, and other nations and local communities in North, Central, and South America.
We know many of you are reluctant to travel by air, but we ask that you make this journey because your presence is needed. The 2023 Global Forum will begin its formal programming midday on Wednesday, March 1, and continue through the evening of Saturday, March 4. We are also preparing a pre-tour and pre-events over two days—Monday, February 27, and Tuesday, February 28—for those who can arrive earlier.
We have opened a call for proposals—both for presentations and for workshops—for the 2023 Global Forum. Please feel free to contact us immediately with any questions or concerns we can address. We are eager to help you get to Mexico.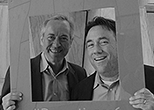 Democratically yours,
 
Joe Mathews and Bruno Kaufmann, Co-Presidents of the Global Forum on Modern Direct Democracy