ONLINE FORUM - The American election during COVID-19: The pandemic's influence on Democracy and voter participation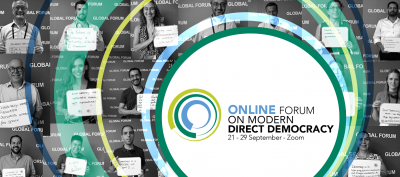 ONLINE FORUM - The American election during COVID-19: The pandemic's influence on Democracy and voter participation
DETAILS
18:30 - 20:00 CEST / 12:30 - 14:00 EDT / 9:30 - 11:00 PDT / Track 4: Democracy in Crisis
The global pandemic has exacerbated many existing election challenges in the USA. Voter turnout and participation in state-wide ballot measures are of particular concern. In the 2016 election, only 56% of the voting-age population cast their votes with a quarter of these votes being cast via postal ballots. The number of postal ballot votes is expected to rise significantly due to the public health crisis brought about by the COVID-19 virus. This poses a considerable challenge to democratic practice in the USA.
In this workshop, we'll discuss voter turnout and participation in ballot measures, thus facilitating a dialogue between experts and participants. Our envisioned result would be to make concrete suggestions for stimulating public engagement and participation during the upcoming presidential election and state-wide ballot measures.
 
Online Forum Confernce Guide
SPEAKERS
American activist, organizer, and advocate for legislative term limits, initiative and veto referendum rights, and limited government in the United States

Moderator - European Program Manager at Democracy International e.V.