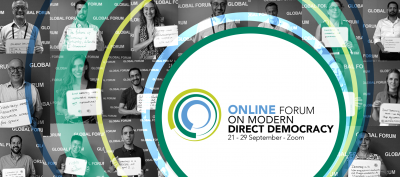 ONLINE FORUM - Can a World Citizens' Initiative help strenghten the UN?
DETAILS
18:30 - 20:00 CEST / Track 3: Future of Democracy
In an increasingly interconnected world, we are facing unprecedented global challenges to the environment, human rights and health. But now that we need them more than ever, international organisations and multilateral collaboration have come under pressure. Is more citizens' participation a key to turn the tide? What role can a World Citizens' Initiative play?
Online Forum Conference Guide
SPEAKERS
UN Independent Expert on the promotion of a democratic and equitable international order

European Program Manager at Democracy International e.V.
Participants
When this function is enabled, you can see the profiles and contact information of the participants planning to attend this event here.