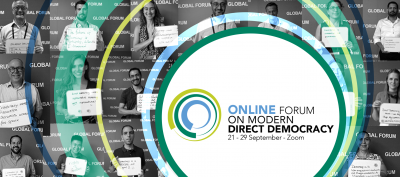 ONLINE FORUM - Citizens' initiative on climate in Austria
DETAILS
14:00 - 15:30 CEST / Track 2: Climate, Sustainability and Direct Democracy
This June, an Austrian climate citizens' initiative collected 380.590 signatures, meaning that their demands on climate action will have to be discussed in parliament this autumn.
Katharina Rogenhofer was the coordinator of the climate citizens' initiative. She will give an overview of the citizen's initiative as a democratic tool in Austria, how the campaign and movement was organized and on its impact on real politics.
 
Online Forum Conference Guide
ORGANISERS
Klimavolksbegehren Austria 
Mehr Demokratie e.V.