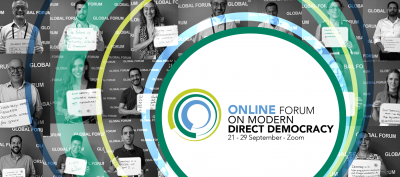 ONLINE FORUM - Comparing Petitioning Online Collection Systems
DETAILS
10:00 - 11:30 CEST / Track 3: Future of Democracy
This workshop will be looking at how the COVID-19 crisis has reinforced how necessary a strong digital infrastructure is for democratic tools. With online petitioning becoming an increasingly favoured form of participation, we will discuss what kind of future the European Citizens' Initiative has to look forward to in the post-Corona world, by looking at how other local, national, or transnational online collection systems and petitioning platforms around the world work. What can the European Citizens' Initiative's Online Collection System learn from other systems and examples?
The speakers will share their experience of collecting signatures of support, not just from the campaigning point of view, but particularly from the technical point of view. What kind of data is asked of signatories? What do campaigners think an online signature form needs to look like, and how can it be user-friendly?
Online Forum Conference Guide
SPEAKERS
Moderator - Moderator - European Program Manager at Democracy International e.V.

With commentary by Jérôme Stefanini

IT Project Officer, European Commission Directorate-General for Informatics, European Citizens' Initiative Online Collection System
PLACE
Democracy International e.V.
Germany