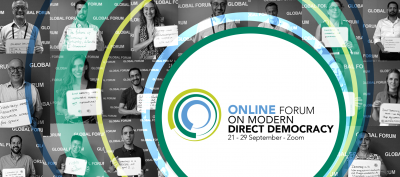 ONLINE FORUM - Our Democratic Future
DETAILS
12:00 - 13:30 CEST
Are we facing a downturn of Democracies? How can we confront it? What kind of measures do we need to strenghten direct democracy in the future and how can we ensure a higher participation and a more sustainable democratic practice?
Online Forum Conference Guide
Participants
When this function is enabled, you can see the profiles and contact information of the participants planning to attend this event here.