ONLINE FORUM - Ruling by obeying as a form of government: social participation in the times of the fourth transformation of Mexico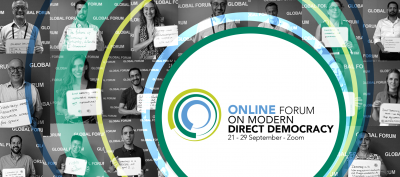 ONLINE FORUM - Ruling by obeying as a form of government: social participation in the times of the fourth transformation of Mexico
DETAILS
20:00 - 21:30 CEST / 13:00-14h30 CDT / Track 4: Democracy in Crisis
The Government of Mexico has proposed achieving the transformation of the country´s public life by giving special attention to the groups with the greatest economic disadvantages. Following this principle, public policy has been aimed at fighting corruption in the public sphere, lack of transparency and bad governance practices. This presentation emphasizes the importance of social participation to achieve Mexico´s transformation as well as to overcome the challenges and crises stemming from the COVID-19 pandemic.
Mexico´s direct democracy is in development stages, and through it, the government seeks to establish bridges in order to dialogue with those sectors of the population who´ve been historically neglected. Given the specific challenges stemming from the pandemic, today, more than ever, it is absolutely essential to promote social empowerment through a National Social Participation System.
Spanish/English
Online Forum Conference Guide
ORGANISERS
Instituto Electoral Ciudad de Mexico
SPEAKERS
C.P. Rabindranath Salazar Solorio

Vice-Secretary of Democratic Development, Social Participation and Religious Affairs of the Ministry of the Interior

Moderator: Activist & Independent Consultant
Participants
When this function is enabled, you can see the profiles and contact information of the participants planning to attend this event here.