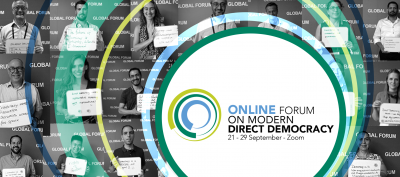 ONLINE FORUM - Will the young push for more direct democracy?
DETAILS
16:00 - 17:30 CEST / Track 3: Future of Democracy
Generation Z and Alpha use technology like their mother-tongue, developing completely new ways of communicating, building networks and sharing information in worldwide communities. Does this 'new' technological culture lead to democratic progress or even another way of practising direct democracy?
Online Forum Conference Guide
SPEAKERS
Moderator: Managing Director Mehr Demokartie Nordrhein-Westfalen.