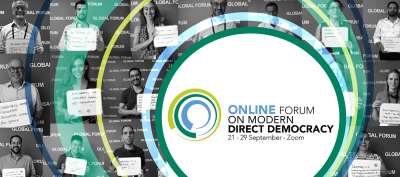 ONLINE FORUM - WS3: How to activate neighbourhoods for local democracy
DETAILS
OPEN SPACE WORKSHOP 3 / 14:00 - 16:00 CEST / Track 2: Climate, Sustainability and Direct Democracy
We will discuss, what it needs to activate a neighbourhood ("Kiez") for a local self-organized democracy (Kiezdemokratie), what the challenges are, and how we can address these issues. Guided with examples from Berlin with public assemblies and playing- & neighbourhood streets. An initiative from KIEZconnect - www.kiezconnect.org.
Online Forum Conference Guide
SPEAKERS
Board Member, KIEZConnect e.V.