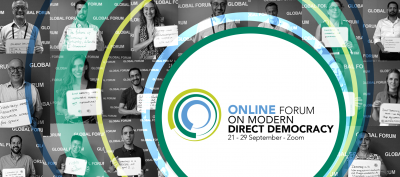 ONLINE FORUM - WS7: Digital solutions for better democracy - from the local to the global level
DETAILS
OPEN SPACE WORKSHOP 6 / 14:00 - 16:00 CEST / Track 3: Future of Democracy
This workshop will present and discuss two existing digital tools for better democracy.  The Direktdemokraterna, the Swedish direct democratic party, started out in 2012 and has run for two elections. Their model for digitalizing incorporates direct democracy and liquid democracy elements. The Global Voting Platform of Democracy Without Borders is an internet tool that enables debate, voting and elections on the global level.
Online Forum Conference Guide
ORGANISERS
- Direktdemokraterna
SPEAKERS
Program Co-Director - Democracy Without Borders
Participants
When this function is enabled, you can see the profiles and contact information of the participants planning to attend this event here.